YOUR GUIDE TO GETTING A FREE HOME APPRAISAL
By Trish Willis | Member of the Property Institute of NZ (IPAC)

Getting an accurate property appraisal from a competent real estate agent sets the foundation for selling your house successfully.
Free house appraisals can be provided by any estate agent in your area but the quality of the appraisal, the company's standards and the agent's integrity is where many property sellers can be misled and sales go wrong. Being aware of what's required of real estate appraisals will put you on the front foot and avoid regrets later.
---
Know what you should expect in a real estate appraisal.
---
There are nearly 16,000 licensed real estate agents in New Zealand and many in your location.
If you are intending to sell your house, it pays to understand the importance of the property appraisal and the impact it can have on your whole real estate experience.

---
If you want to skip straight to getting a property appraisal from a vetted real estate agent, Agent Finder NZ is a free and independent agent vetting service. Request a shortlist now.

---
Accuracy of property appraisals
Many people like to get a property appraisal to find out if it's worth selling. If the sale price range is inaccurate, your whole real estate experience is compromised and can be very costly.
One of the leading reasons a property doesn't sell is because the expected sale price is not achievable, even in the hands of a competent real estate agent, regardless of the fees and commission they charge.
This can be because vendors over-estimate their home's value (and refuse to budge on it) or the agent has provided an inaccurate appraisal price, sometimes both.
---
How to prevent price-reduced advertising
We have found that over a decade of experience that you are better to have a competent agent who appraises your property correctly and markets it to achieve more at the point of sale than one who over-prices it and then under-delivers, often with big price reductions.
Some real estate agents over-estimate your property's value so you will list with them (often under pressure). Choose your property agent carefully and be prepared before inviting anyone into your home to provide a real estate appraisal.
---
Pay attention to small fonts
Comparative Market Analysis (CMA) is the industry lingo for what most people call a property appraisal provided by licensed real estate agents.
Real estate agents are obliged under the Real Estate Agents Act 2008 to provide property appraisals in writing.
Never accept a verbal appraisal.
Any real estate decisions you make or legal documents and contracts you agree to sign will be based on the content of your property appraisal. Getting it right (or wrong) can be life changing.

Home sellers usually obtain two to three property appraisals so they can compare services, marketing, fees and commission and the sale price range being recommended in each.

When a real estate agent presents sellers with a property appraisal, this is often the point at which they will want you to sign an agency agreement with them. This agreement is a legal contract with the real estate company, not the individual real estate agent.
---
Changing your mind after signing
If you do sign and then have regrets, there is a 'short cooling down period'. If this has already occurred, call 0800 789 532 for help now.
We have guided many sellers through the process of changing real estate agents. Find out more.
Commission and fees or sale price are often what sellers use to decide who to list with. The cheapest real estate agent might not get the best price which could far outweigh the cost of a percentage difference in agencies commission rates. It's important to consider the big picture.
---
If you have an Auckland property, you should have it appraised by a vetted real estate agent as it may be worth a lot more than you realise under the Auckland Unitary Plan changes to zones allowing more properties to be sold to developers.
---
Bespoke appraisals for different property types
Real estate agents are not one size fits all when it comes to different property types.
Real estate companies in New Zealand - and agents can specialise in one area of real estate more than others, for instance, residential versus commercial or industrial, apartments, lifestyle blocks, rural and so on.
Find out how to get the best real estate agent for your property type here.

It's a busy world and most of us are time-deprived. If you want to understand more about the whole real estate process, download the Process of Selling A House Checklist first.
---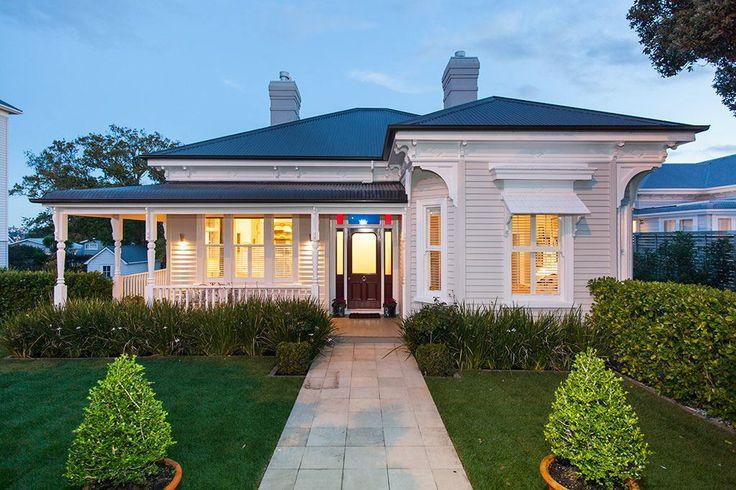 Many Kiwis have minimal or no experience selling a house. This creates a dependency on one person, your real estate agent, for advice and information.

Licensed agents who achieve the highest sale prices and provide the best real estate experiences for their clients are those who work with integrity and within the Real Estate Authority (REA) Code of Conduct.
This calibre of agent will be realistic about market price and aim to achieve more with good marketing, creating buyer competition, and with strong negotiation skills.
To learn more about finding real estate agents, property appraisals or commission and fees, get in touch to find out how it all works, it's a free service.
---
---
Wise Up NZ Awarded Most Reputable Property Advice Hub NZ 2021
Page updated December 6, 2022 by Trish Willis | Member of Property Institute of NZ (IPAC)
---
You might also like:
Stay updated
Keep up to date with NZ's most reputable property advice by adding your details below: