TIPS THAT WILL HELP SELL YOUR HOME

If you're in the initial stage of preparing to sell your home and want to understand more about the real estate process, make it easy by using this free step by step flow chart which keeps things simple.

Tips that will quickly add value to your home
Preparing a house to sell can add thousands of dollars worth of value and is always worth doing.
It goes without saying that achieving the optimum sale price is everyone's priority so if you can, focus on these tips and jobs before making contact with agents or valuers.

While you're getting your jobs ticked off, get the experts on the job of short-listing vetted and licensed agents to interview.
By the time you've finished, everything will be in place for you to start interviewing the shortlisted agents. It's a completely independent and free service so well worth picking up on.
The agents you interview will each appraise your property for free and along with their research and local knowledge will be able to provide an accurate price estimate in a written appraisal.
Impressing them at their initial visit might help. (You can find more information about appraisals here.)
Ideally, allow a couple of months before you start the real estate process to tidy things up. However, if the timing of life's events is not on your side, it can be done quickly - just don't compromise on doing due diligence.
Think like a buyer
Put your buyer's hat on.
It's been proven you stand a much improved chance in the buyer market if you can do that than you would have otherwise.
Make a check list
Start (and complete) any repairs and maintenance - here's a Consumer NZ Warrant of Fitness Checklist to get you started and make sure jobs are done legally. If they're not done legally, it will get found by a property inspection and deals can fall over.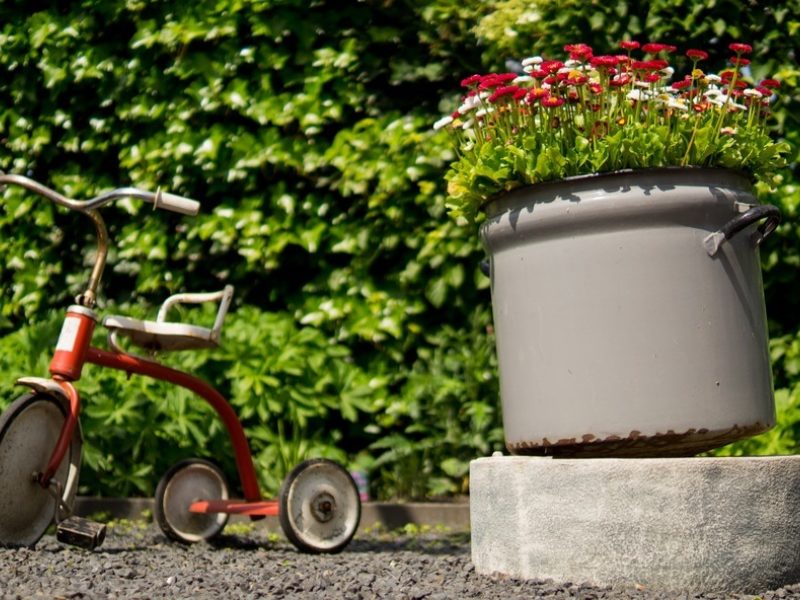 Criticise your curbside look
Stand across the road from your property. Take a good look and criticize your property. Pay attention to dead or overgrown foliage, remove any wheelie bins away from view, straighten, wash, fix or paint your letterbox. Will your place impress? If not, you just weaken your ability to get a decent price.
Waterblast mildew, lichen and cobwebs
The magic of water blasting can transform concrete driveways, footpaths, entrance steps, gates, spoutings and other areas with cobwebs, mildew or dust. Be careful though, waterblasting can lift painted surfaces if they're not in great condition, so go easy on window sills and frames if you're not repainting them.
Declutter your garden and your home
You're better to have less in the garden than have unkempt plants, so get rid of anything that is not becoming and make the dirt weed free.
Buy some weed mat and bark mulch to tidy up any areas of open soil.
If you have weed mat down, you can add some tussock or grasses to fill any gaps begging for something extra. Another option are the small ornamental flaxes.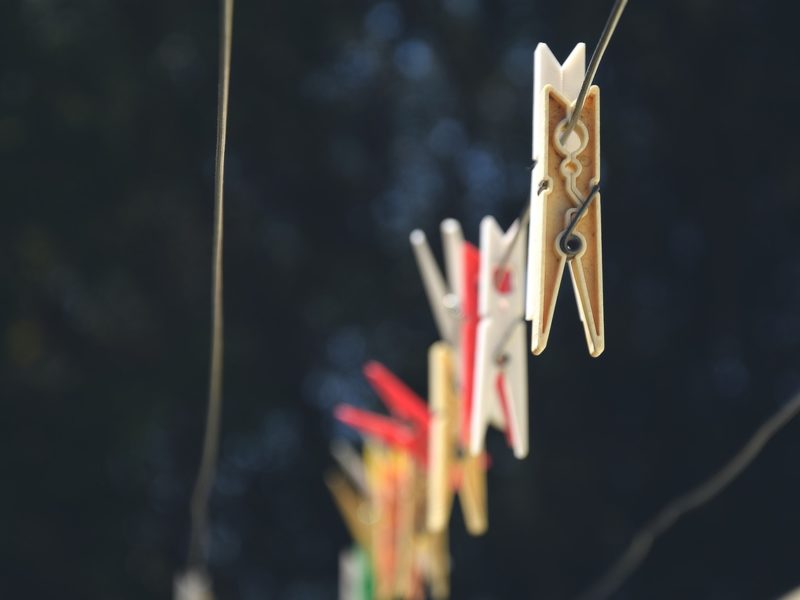 Clean and sparkle
Clean and sparkle your windows, skirting boards, sills and every surface.
Remove the net curtains if you have them to let the outside world in. You'll achieve much better photos and better photos attract more potential buyers.
Don't treat your agent to a view of your undies on the line - or any other laundry for that matter. Hide it away. It might seem obvious, but this is why you want to be ready on the day of the visit. Do a check list and tick it off.
Curtain cures
Some windows or double external doors will look better without curtains, especially if the curtains aren't great. Consider taking them down, and get rid of anything fussy. The window will look cleaner without them.
If the window treatments add more to the convenience of living than they do to the appearance, consider removing them. Less is more.
Fix dripping taps
Pay particular attention to taps, pressure and drips. Some may just need a washer. You'd be surprised that people turn taps on during open homes to check out the water pressure and something like this can turn them off in a second. Get it done!
Bathroom dos and don'ts
Pay particular attention to your bathroom - the standard is hotel standard. If you wouldn't see it in a hotel bathroom, get rid of it. Might seem frustrating, but it works a treat.
Icky grout areas
If there is any mildew in tiles or grout, go to your local trade store and find a solution.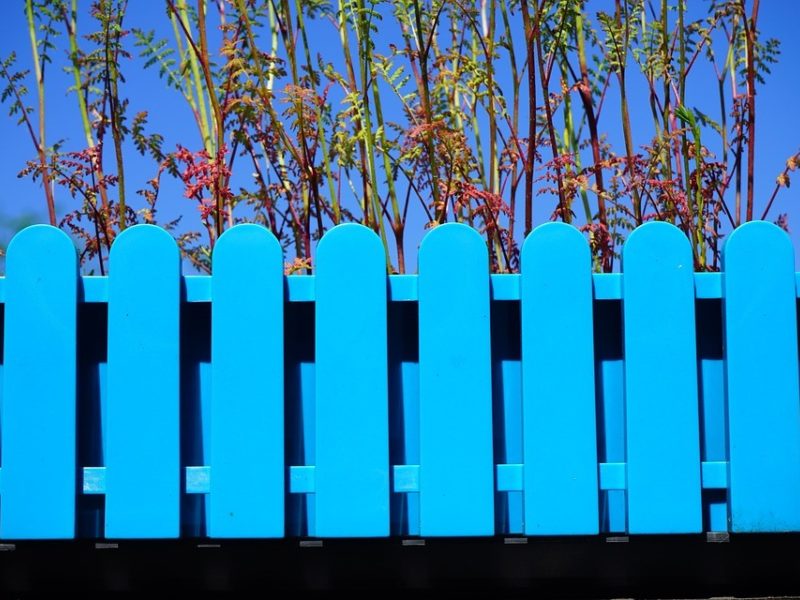 Paint or not to paint?
Chipped paint
Paint jobs are often needed. If you don't know where to start or what products to use, Resene have a great problem-solver page here.
If not painting the whole interior, painting the loo and bathroom will take the house up a notch - also consider redoing the kitchen.
Paint the exterior?
Consider painting the exterior if it is overdue and will make a real difference to appearance. Painting is one of the things that can increase the value of your house, but before tackling the exterior, make sure you do your sums first - beware of over-capitalising. It can be an expensive job so gather some local independent advice before committing.
Give the fence a fresh coat if it needs it.
Simply painting the front door or entrance way will give the entrance a lift
Most of this really involves some elbow grease but if you find you need to spend a bit more, have a chat to your bank. We've prepared some advice about approaching your bank, mortgages and borrowing to sell.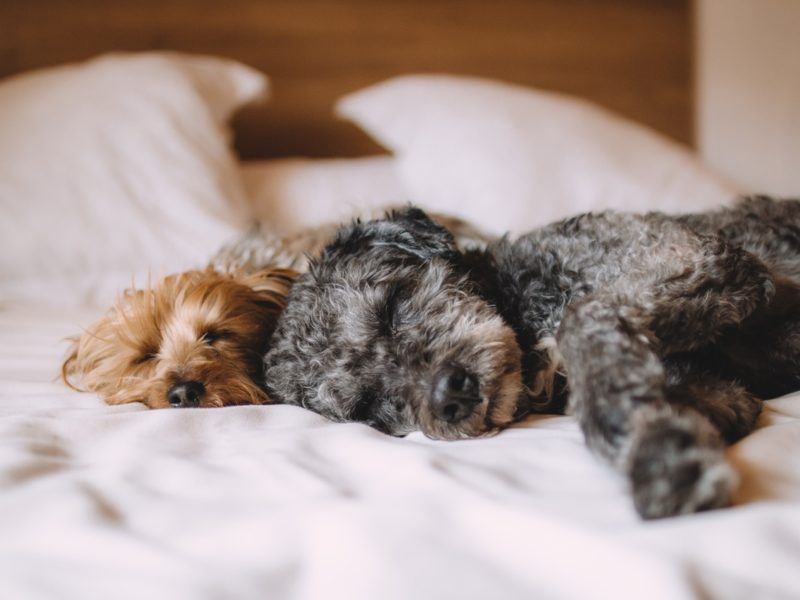 Smelly dog
If you have 'outside' dogs that actually live in the house, buyers will know and will be quickly turned off because of odour. There are room deodorisers in the cleaning isles of any supermarket. Vanilla is best - get a few and spread them around the house.
If possible, make the dog disappear for the duration of the appraisal.
Make sure you have also eliminated any cat smells. A vinegar spray will get rid of accidents but it takes a few days for the vinegar smell to go.
If you have an old house, get a trusted friend or family member to do an independent smell check. People get used to their home's idiosyncrasies.
Fresh, airy and impersonal is best.
---
Don't expect that a real estate agent can look past first impressions, and therefore won't need the same level of preparation you would put in for buyers.
Human nature means a pleasant first impression will remain and colour the rest of the tour, whereas the opposite is also true.
---
You might also like:
Upcycle a bathroom for next to nothing
Easy way to jazz up a tired lampshade
Article updated November 26, 2020 | About