PRACTICAL ADVICE ON RENOVATING A BATHROOM

Bathroom renovation requires significant thought and planning – it is a complex space that combines water, heat, condensation, ventilation and electricity all in a relatively confined area.
Whether planning on a total refit or simply freshening up an existing bathroom, there are many options to think about from the practical:
Is a building consent required?
Is there prescribed work required?
Is the existing area big enough for the alteration?
Will the plumbing work as it is?
... to the cosmetic - whether to have a bath, what tapware to use, surface finishes, and colour and style themes.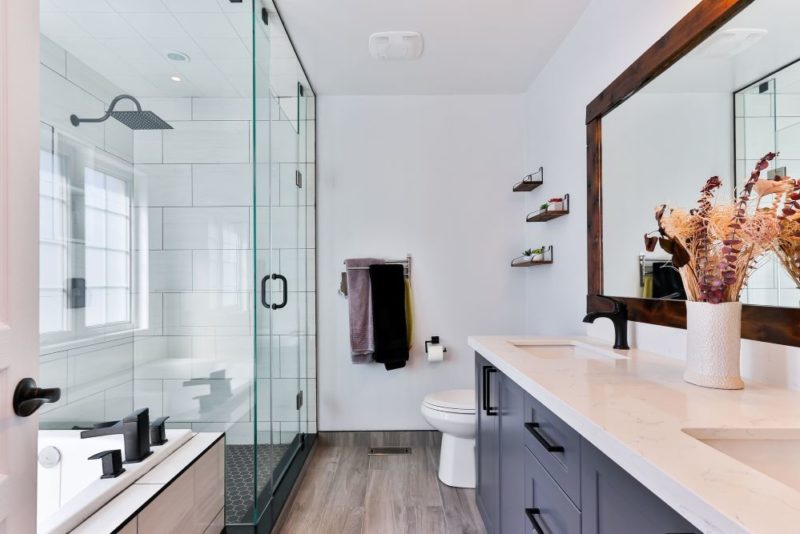 Practical considerations for a bathroom renovation
Cost is often a bottom line that constrains what work will be done but there are also other factors that will drive both the costs and your decisions:
Whether you are renovating your bathroom to sell your house or planning to stay. You are likely to spend more on the project if you are staying.
Is the work intended to simply modernize the bathroom or is it required to upgrade or replace the existing fixtures and fittings? Relocating or adding fixtures within the bathroom is much more expensive than simply swapping out.
Will the renovation work be DIY or completed by professionals? Consider the complexity and skills required. Also think about the availability and timing of the contractors. More about using a tradesman.
Will there be prescribed trades - building, plumbing, electrical work required? Not using prescribed tradespeople may void your insurance if there is a problem and may also lead to your prosecution. Find out more.
Will local authority consent be required? Understand what is required regarding your planned work. Bathroom alterations often require some form of consent for changes to plumbing, drainage, exterior walls, door positioning and so on.
---
TIP: If you are renovating your bathroom to sell your house for the purpose of achieving a premium price, it pays to use a real estate agent who has been vetted. Ask for advice.
---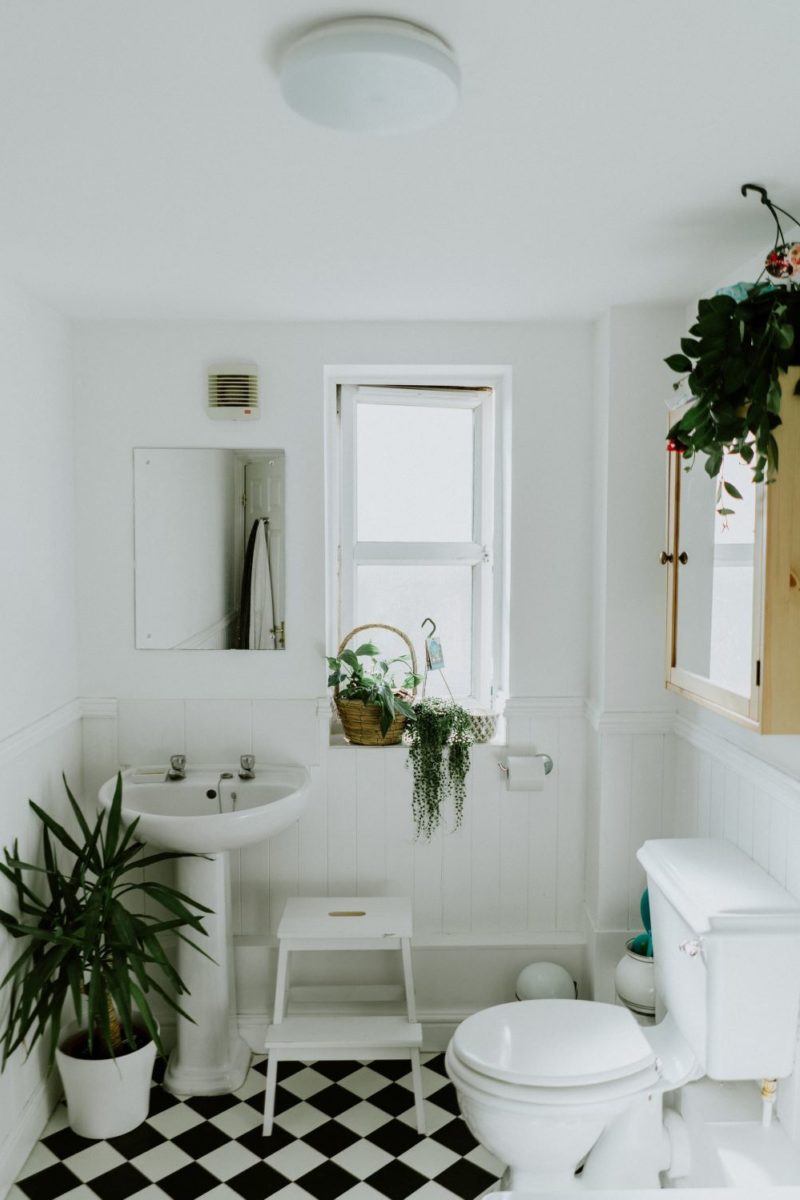 ---
COMPLIANCE REQUIREMENTS FOR A BATHROOM
---
As noted above, the work of simply replacing fixtures and fittings with like-for-like is often able to be completed by the homeowner as DIY.

It is important to note, however, that prescribed work such as installing or relocating plumbing, gas water heating, drainage and electrical equipment must be undertaken and signed off by certified tradespeople. This is to ensure that the work is completed to a minimum prescribed safety and quality standard using approved fixtures and fittings.
It is the same for making structural alterations to a property, particularly with reference to the exterior walls and to other structural parts of a dwelling.
Moving walls and changing plumbing and drainage are likely to require building consent from the local authority. This may require council approval, inspections and sign off. The relevant local council building department will provide advice on this to you.
A failure to complete work in a compliant manner may lead to prosecution, but more importantly may make the area unsafe and so may void your insurance.
If the correct process has not been followed, it may create problems for selling a property, for instance buyers unable to borrow money or get insurance for non-compliant work.
---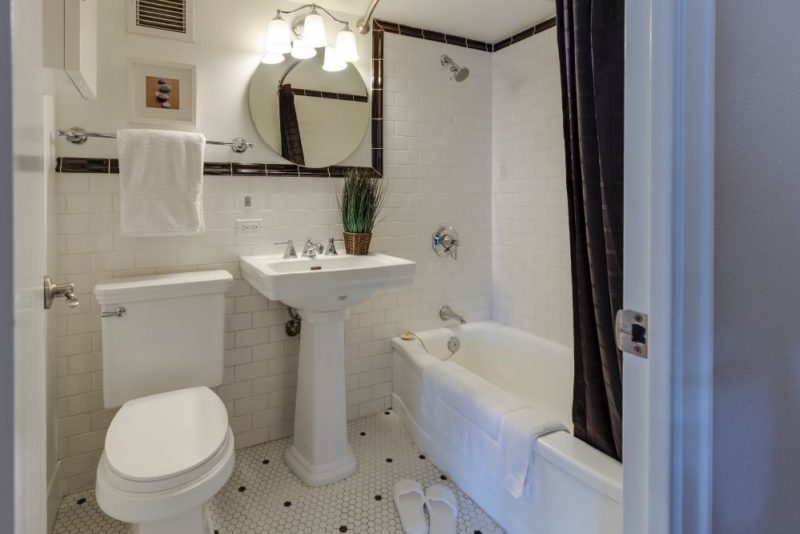 BATHROOM PLUMBING AND WASTEWATER
The local council should have plans that indicate where water enters a property and wastewater exits. If there is a septic system on site, this should also be shown on council plans.
Simply replacing the existing bathroom fixtures should not require changes to these systems unless they are degraded and require upgrading.
Rearranging the layout of a bathroom, however, will also likely require some reconfiguration or changes. In the latter cases, there are a number of things to consider:
What work is required to complete this task? – Is there access to the roof space, walls or under the property to allow this to be done?
If the wastewater system is to be changed, how much of the system will be replaced? (It might be an opportunity to upgrade the whole system). How many inspections by council will be required and what is the time frame and cost for these?
Is the property using low-pressure or mains-pressure water? This will affect the types of bathroom fittings that can be installed. Pressure-booster pumps may be installed or you might consider upgrading the system including the hot water cylinder to mains-pressure, providing consistent water flow and a higher grade of insulation around your new HW cylinder.
In colder parts of the country, it is important to avoid installing water lines in the exterior wall of the house to reduce the chances of them freezing. Equally important is burying water lines deep enough in the ground for the same reason.
Also worth considering is the distance hot water needs to travel from the cylinder to the tap. The further it travels, the greater the loss in temperature and increase in power bills.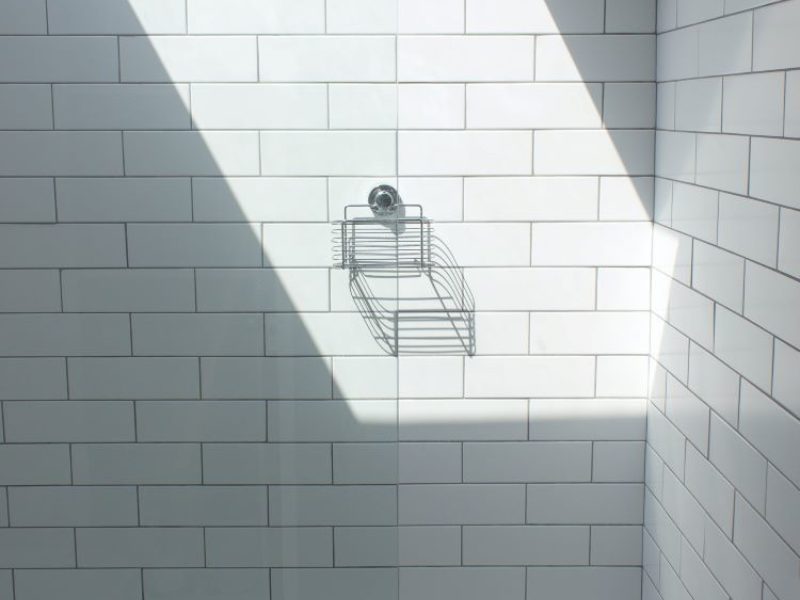 Wet Areas when renovating a bathroom
Making sure that the whole bathroom is water tight is key. Ensuring that water does not leak from the shower, bath and sink into the walls or floor is an imperative to keeping the bathroom healthy and in good condition.
'Tanking' is a term used to describe the methods employed to create an impervious waterproof membrane and is required for areas that are to be tiled or subjected to water.
---
Tanking is usually done by a registered applicator. Ensure that you understand the specific requirements of any product that you wish to use to line the walls or floor as that may determine which applicator you use.
---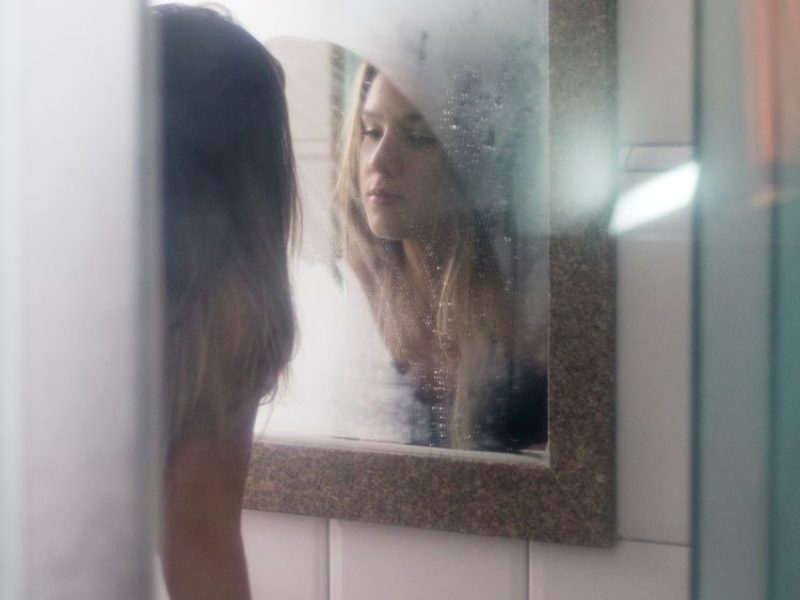 Bathroom Ventilation
As the wettest room in the house, all kinds of problems can arise from inadequate ventilation, from mould and mildew to peeling paint and wallpaper, bad smells and so on.
Bathrooms are generally ventilated either by opening windows or with an extractor fan.
It is possible to DIY a replacement of an existing fan but installing a new one requires a licensed professional due to the electrical work involved.
Due to Healthy Homes Standards, rentals must now have extractor fans in bathrooms.
Natural ventilation meets the building code as long as windows have an area of at least 5 % of the floor area of the room.
Bathroom size can determine the size of fan you need.
Consider the placement of the fan as they will create both noise and a draft. Also think about where this will exit on the outside of the building and what the exterior vent cover will look like.
Types of fans and their use:
Ceiling mounted – used where there is ceiling access or installed between floors. The fan motor is at the fan intake.
Inline mounted – the fan is mounted in the ceiling space or between floors – The fan motor is remote from the inlet and so is quieter. These are now commonly used.
Through wall – for bathrooms with an outside wall. Fan motor fits inside the wall cavity.
Through window – generally an older style or used when no wall space or ceiling space is available.
Through roof – used when there is limited access to the roof space or there is no soffit.
Light and fan combination – this is another option that provides a single fitting which incorporates both a fan unit and either direct or heat-type lamps. This used to be a common option for smaller bathroom areas.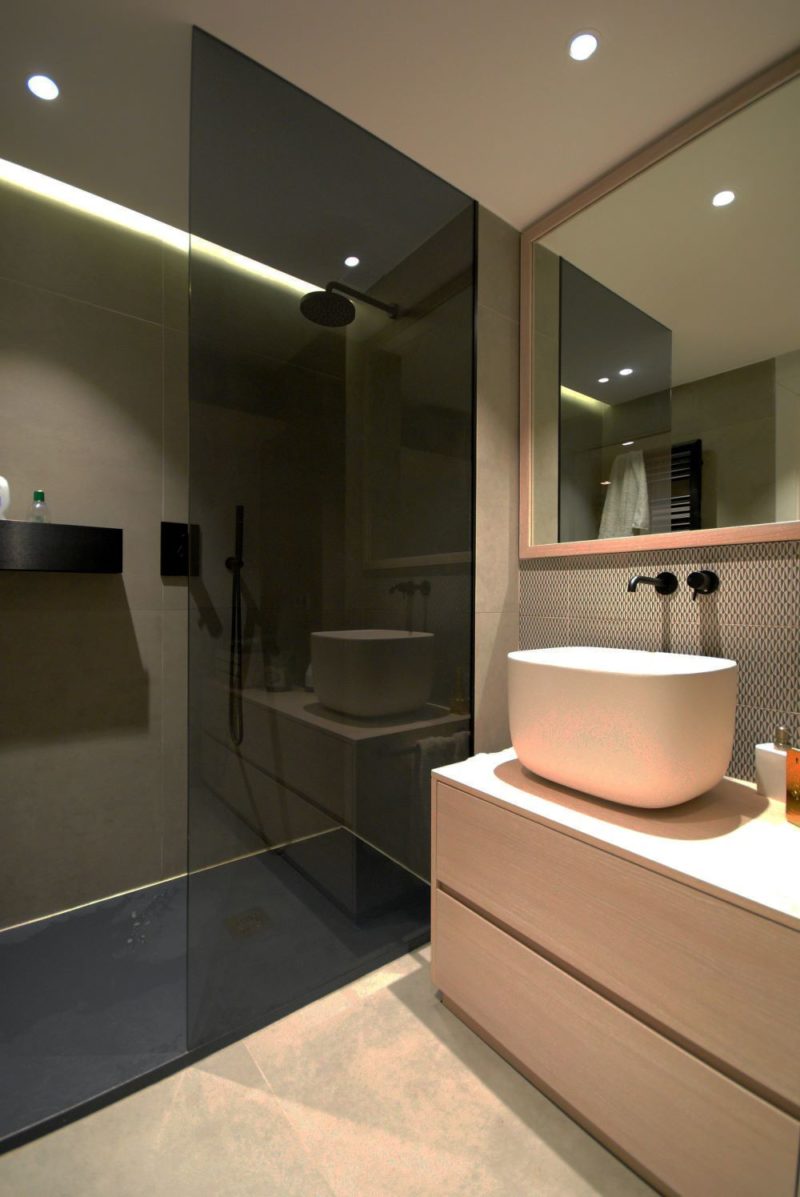 ELECTRICAL and BATHROOM LIGHTING
Any electrical work is best left to trade professionals. This is especially so in this wet area, where the chance of electric shock from a poor installation is higher.
There are restrictions around the type of electrical equipment that may be installed and its position relative to water, so seek expert advice when planning this component of your upgrade.
---
Do give thought to the amount and position of lighting in this area. This is where people shave and apply makeup, so the position and type of light required around mirrors and in the general bathroom area will have a large effect upon the people using the area.
---

HEATING YOUR BATHROOM
There are a wide range of options for heating a bathroom area. The amount of heat required will be determined by the local climate, the position of the bathroom within the property and the size of the bathroom.
The method chosen to heat the area may be through a single system, or a combination of systems. For example:
Underfloor or under-tile heating systems are becoming a more common way to provide a passive heat source to this room. Systems can be installed into concrete floors or laid directly below floor tiles.
Fan heaters are another common method employed. A wall-mounted fan heater will provide immediate heating of the air in the room but be aware they can create a draught that may feel chilling on a wet body.
Electric radiant heaters are less common these days, but the infra-red radiated heating does not create a draught and warms the surfaces of the objects it is directed at, so is an efficient way to keep warm in a small bathroom area.
Radiator heating, either supplied through a boiler or other heating system, is becoming more widely used. It may form a part of a wider house heating system and is often installed during construction, but may be added later, depending on accessibility.
Towel rail heaters - with a wide range of style and output, besides warm and dry towels they may also raise the ambient temperature in a small bathroom area.
During a major renovation, on older homes where walls are being opened and new gibbing installed, it is a good time to put in wall insulation.
Find out more about making your home warmer
COST OF BATHROOM RENOVATIONS
The size of the bathroom and scope of the renovations, along with your choice of fittings mean the cost of a bathroom makeover can vary widely.
A basic bathroom renovation can be done for around $6000 and a high-end bathroom can cost $60,000.
When choosing a builder, you may prefer to ask them to project manage the whole renovation which means the tradespeople will be managed to a coordinated timeframe and on time. It also makes it easier on the builder as less downtime waiting for tradesmen is incurred.
Co-ordinating tradespeople can be stressful, so give this some careful thought and it may not cost any more, you just have to mention it.
---
Tip for starting your plan:
Draw an image of what you envisage
Ask a builder or architect to visit
Builders can include or exclude trades in their quotes
If excluded, you will need to request quotes individually
Find out more about using a tradesman here
---
Stay updated
Sign up to news about buying a house by adding your details below:
You might also like:
Article created April 22, 2021 | About