BUYING AN APARTMENT IN AUCKLAND
Buying an apartment in Auckland is becoming a more popular option, especially for first home buyers as an affordable way to get on the property ladder.
Core Logic research found first home buyers in Auckland are seeing apartments as a way into a fast moving, increasingly expensive market. In July 2020 they accounted for 15% of purchases of existing Auckland apartments and 29% of new ones.
---
---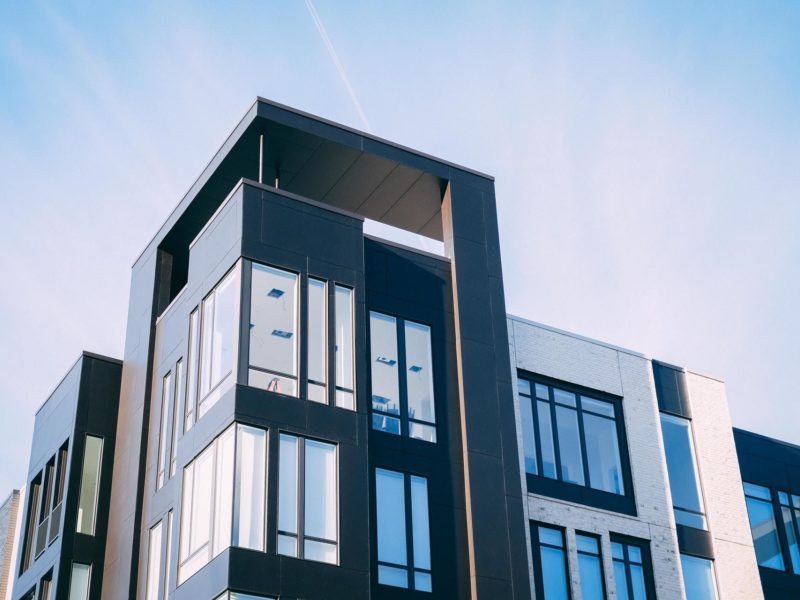 Why buying an apartment is different from buying a house
Unit Titles
When buying an apartment you are buying a Unit Title which gives you ownership of the apartment or unit and accessories such as parking spaces.
The Body Corporate
When you buy a Unit Title you become a member of the Body Corporate which is a group consisting of all the unit owners who work together to manage the apartment complex.
The Body Corporate handles the upkeep of the complex and members pay an annual fee towards shared costs.
The fee, which can range from $3000 to $10,000 covers annual costs that have been budgeted for such as:
Insurance
Management expenses
Long term maintenance
Rubbish collection
Cleaning and maintenance of communal areas such as shared courtyards, lifts, lobbies, laundries, stairwells, shared basement garages, and so on.
Special levies
To pay for urgent works
Covers things not included in the budget
Body Corporate Rules
Cover things like:
Noise levels – for instance, keeping noise down with guidelines such as no slamming doors, no loud conversations, no parties – whatever the Body Corporate deems rule worthy.
Hanging washing – there may be a rule against hanging washing on balconies or outside the apartment to maintain the aesthetic of the complex.
Pets – there may be restrictions on pets.
Units and apartments differ in quality and value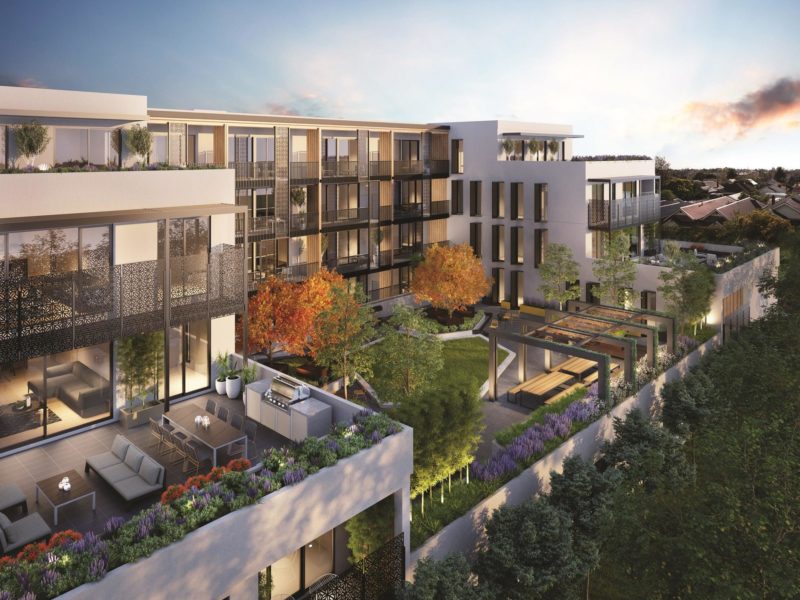 Things to consider about quality of life and potential expenses before buying a Unit Title:

Leaky buildings: All members of the Body Corporate can be responsible for a leaky building even if their apartment itself is not leaky.
Earthquake strengthening: Before buying an apartment, find out if the Body Corporate has plans for future earthquake strengthening.
Older buildings: Can require more upkeep.
Soundproofing and double glazing: Living in close proximity with other Unit Title holders means more overlap. How soundproof are the units and how quiet is the complex in general? Is the sound rating for floors and walls above code? Double glazing, as well as making a unit warmer, will reduce noise. What Body Corporate rules are there around noise?
Spaciousness: How high – or low – is the stud height. In an apartment, higher ceilings make for a more generous living environment.
Security: How secure is the complex? Apartments can give an added sense of security when all the entrances are secure with only owners able to come and go at will. A secure shared basement garage can give assurance to an owner coming and going at night for instance.
Amenities: Apartment complexes offer different ranges of added amenities such as laundries, communal gardens, gyms, private parking and even swimming pools.
Carparks: Parking spaces may hold separate titles and may need to be purchased separately.
Proposed Government changes to unit title and body corporate rules to better protect buyers
The Government is currently considering strengthening rules around unit titles and Body Corporates to address problems of inadequate disclosure by Body Corporates.
According to the Real Estate Institute of NZ potential apartment buyers are not always given specific details about such things as:
Weathertightness issues, where there has been remediation without a claim through a Court or Tribunal
Whether the complex has earthquake prone issues
The long term maintenance plan
Proceedings pending against the Body Corporate
The Body Corporate's operational rules
Copies of general Body Corporate minutes (which could indicate weathertightness issues or construction defects which may not have culminated in a legal claim yet).
The NZ Law Society supports the proposed Amendment Bill.
---
---
Is apartment living the life for you?
Depending on the lifestyle you want to live, apartment living can be appealing and offer a variety of benefits depending on the complex.
Apartment Pros:
Proximity to vibrant city living
Affordability in places like Auckland
Often low maintenance
Less housework and garden work
Cheaper to heat
Ease of living
Can be good security
Views or architectural design
Manicured courtyards
Lock and leave
Cosy
Apartment Cons:
Make sure you understand Body Corporate requirements, including fees, future plans, rules.
There may be less privacy than a stand-alone house where the nearest neighbours are over the fence, not through the wall.
Will you be able to live with the rules such as noise restrictions, not being able to hang clothes on the balcony, pet restrictions?
Make sure you understand the pitfalls of leaky buildings and earthquake strengthening requirements.
Can you afford the annual fees and are you prepared in the case of special levies?
Capital gains on apartments can be less than on a house.
Do you really want to live in a built-up city environment? How noisy is the apartment – proximity to major roads, intersections, sirens, night life noise?
As a member of a Body Corporate you will not be sole mistress or master of your own domain but will need to be able to work co-operatively with others.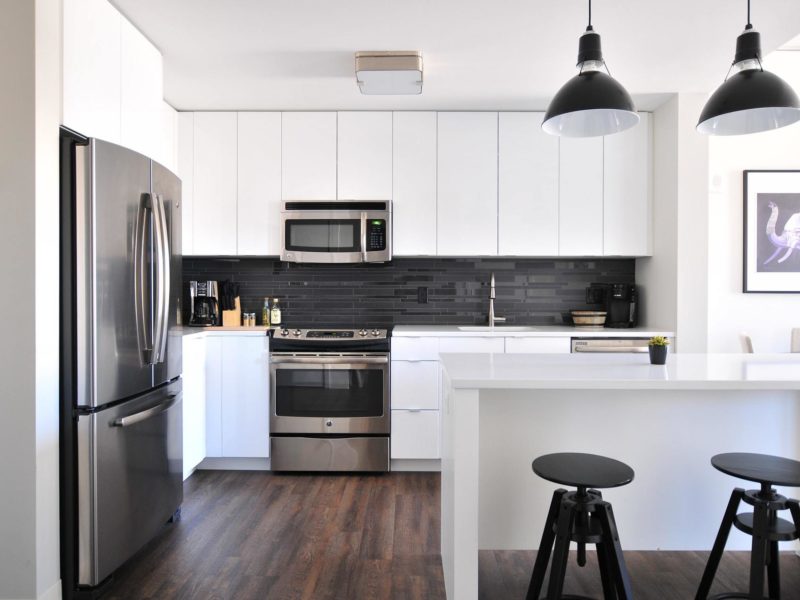 PURCHASING AN APARTMENT OFF THE PLANS
Many people look at buying an apartment "off the plans", especially when there are lots of new apartment complexes being built.
Developers can presell apartments as a way of convincing banks to fund the project. This can require you paying a deposit with the balance paid on completion.
However, if for some reason the project doesn't go ahead, you could have invested your money in a dud in the case of a Sales and Purchase Agreement that includes a no liability clause benefiting the developer.
Find out more about buying an apartment off the plans
Why buy an apartment off the plans?
Being in at the early stage, you can often buy the exact apartment of your choice with the best views and location.
You have the opportunity to buy at a lower price than if the building was near completion.
If market conditions are on your side, you could make a profit on it between paying the deposit and completion.
When buying an apartment off the plans:
Some things to consider:
Does the project have resource consent so you can be sure it will go ahead, meet completion deadlines and have the features you have been sold on?
Does the construction company have a good reputation?
Make sure your lawyer checks the Sale and Purchase Agreement before you make any commitment. Clauses in the agreement can favour the developer and allow for changes to the initial plan.
Some agreements allow up to 5% in apartment size variance. Buyer friendly contracts will only allow for 2%.
What cladding and external materials will be used?
Are advertised floor areas inclusive of balconies and do carparks come with the deal?
Buying an apartment as a landlord investment
Apartments are often more affordable than houses and can offer good rental yield.
However, they can be slower to rise in capital value than a house.
In Auckland, the Unitary Plan has opened the door to more developments which will increase the supply of apartments and may impact on property values due to supply and demand.
Investors also need to factor in Body Corporate fees which can vary depending on the apartment and the complex as a whole.
The more amenities the building has, the higher the fees can be. Older apartment buildings can be more expensive to maintain.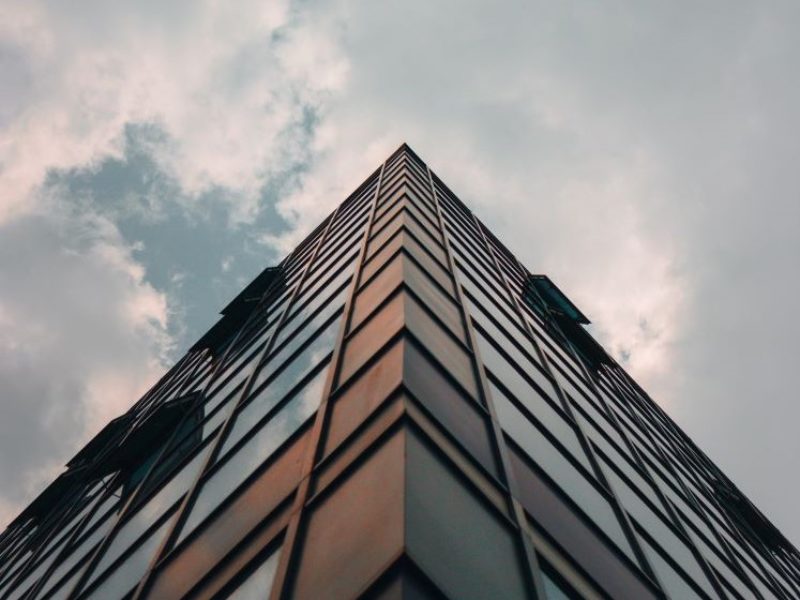 SHOULD YOU BUY AN APARTMENT?
Apartment living can be an attractive option, but also comes with responsibilities that are different from those related to owning a house.
Buying an apartment can be a good move for those not wanting to spend their weekends working in the garden and doing housework, and who enjoy being close to the CBD with all its attractions such as cafes, nightlife, interesting shopping options, good quality takeaways, museums, art galleries and so on.
Being smaller they require less housework and for a couple or single person, may be all the room they need for that stage of their life. They can also offer good security.
However, while first home buyers may have money for a deposit, they may not be able to fund Body Corporate fees or special levies, so it's important to understand all that is involved in buying an apartment.
---
If you are planning to sell your home to downsize to an apartment, make sure you optimise your sale price by getting the right help and advice. Agent Finder NZ specialises in giving free help to home sellers.
---

Stay updated
Keep up to date with NZ's most reputable property advice by adding your details below:
You might also like:
Article updated July 7, 2021 | About
This overview is of a general nature. If buying an apartment we advise you to consult with your lawyer.