REAL ESTATE AGENT FEES & WHAT YOU SHOULD KNOW

Before you hire a real estate agent, it is important to understand all about the real estate agent fees, commission, administration and marketing costs you might incur.
You can find out about real estate fees from the real estate agencies themselves but many home sellers want independent advice and information before they are too far down the track and under pressure to list.
---
If you would prefer to talk directly with a genuinely independent property and real estate specialist about real estate commission and fees you can phone 0800 789 532 for free advice. This is an award winning service that independently vets real estate agents for home sellers, all at no cost to the vendor.
---
Calculating Real Estate Fees, Marketing & Advertising Costs
After a decade of service and independent advice to prospective home sellers, our research and analysis has shown home sellers can - and do - avoid unnecessary real estate fees to keep expenses to a minimum.
We can tell you how to achieve the highest sale price, putting you at greater advantage than others in your area, in your price range. But first:
Circumstances that can incur double real estate fees
Until it happens, most people don't realise they could end up hit by double commission.
Real estate commission disputes can be referred to the Real Estate Authority but it's best to avoid this path in the first place.
If you have had your property listed with one real estate agent but have not sold it and are now going to list with another agent (whether they are with the same company or a new one) you are at risk of paying two commissions - one to the first agent and one to the second.

When the first listing contract ends, a) when the time period concludes, or b) when you cancel it in accordance with the terms of the agreement, the first agent must give you a list of the people who have made contact and you should pass this to the new agent.
The main reason for this is that should the property be sold to a person on that list by the second agent, the first agent may try to make a claim for part of the commission from the second agent or claim a second commission from you. It can get very messy.
---
Find out how much your real estate commission fees will cost
---
Prevent double commission with a legal clause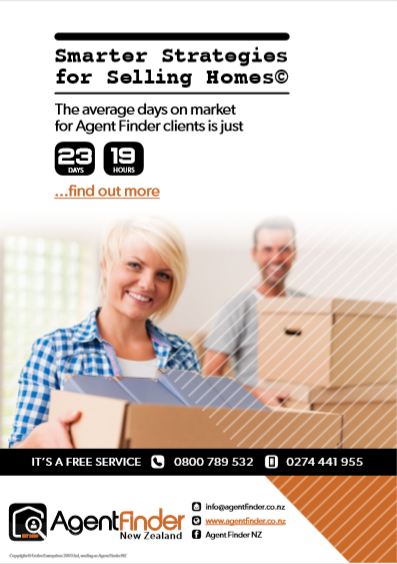 There have been grey areas around this issue and as a result, a new legal clause was introduced in November 2015. When signing an agency agreement to sell a property the clause should be included and initialed.

You can completely avoid the risk of paying two real estate commissions by taking the following steps:

1. The best method of prevention is to list with a vetted real estate agent who has the skills to sell your property first time around.
2. If you are in the unfortunate position of having to relist your property for sale, provide your new agent with the list of enquirers from the first agent and ask the new agent to exclude those people from the listing agreement you enter into with them.
3. If you find a real estate agent does not want to include this clause you should seek to get a vetted agent.
---
Two clause types - make sure you have the right one
There are two types of clause, one for rural properties and one for residential and lifestyle properties.
Be sure you are signing the correct listing authority type. For residential or lifestyle properties you should be signing a residential listing authority and for a rural property it should be the rural agreement.

---
We recently came across a vendor who signed a rural listing authority for a small lifestyle block and the real estate commission fee was higher than for a residential property - so it's worth checking.
Got a real estate question? Call 0800 789 532 OR Send Enquiry
Stay updated
Sign up to news about selling a house by adding your details below:
You might also like:
Article updated November 3 2020 | About