DO-IT-YOURSELF HOME DECORATING FURNITURE PROJECTS
Do-it-yourself upcycled furniture projects are a fun and often inexpensive way to inject some soul into your home.
Part of the reason some rooms just fail to fly beyond the everyday is because they feature the same department store furniture that you see in house after house after house.
Sure, it's nice to be able to go out and put a new TV and stereo unit on the credit card and instantly have a shiny new piece in the living room, but to create a look that makes your house stand out, especially when putting it on the market, you need to exercise your imagination - it can be a handy wee muscle.
UNLEASH YOUR INNER DIY ARTIST ON THAT OLD PROJECT
Time to mix it up a little with a DIY project so here's some tips.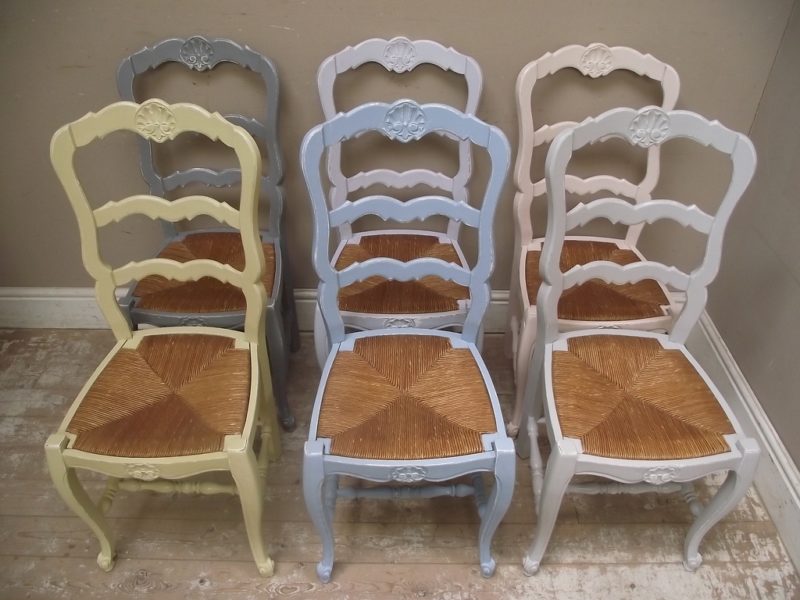 There are a few ways to go about building up an original collection of furniture and your own personal style.

You can either go and find more original, classy, top end pieces, whether new or antique, and pay top dollar - nothing wrong with that when you are time poor but have some disposable income.
There are some delightful antique and collectable stores throughout New Zealand packed with treasures that will add character to your home - and can be artfully mixed into a modern setting for added style.
If you want to give your place a quick boost for the real estate photographs when home staging to sell your house, go on the hunt for a few special pieces.
You can also find some beautiful new items by shopping online to help add some pazazz around the house.

Build Your Collection Over Time With DIY
You can create your own original collection by keeping your eye out for stylish secondhand items for next to nothing and nabbing them as they arise. In many cases they will be perfect for a DIY upcycle project.
---
Auctions can be endless sources of great stuff, much of it often overlooked because it isn't a valued antique. But with a coat of paint? Upcycled! Hey presto!
---
Finding the Inner Treasure by Upcycling
Once you have your project piece, there are a number of ways to go about upcycling to get it up to scratch.
Some deserve the special treatment.
We once found a curvy art deco side table with a simple inlay veneer top for $5 at the council resource recovery centre. It had been left outside and the varnish was peeling, but we rescued it before it could be ruined.
This was not a table that you could take to with the belt sander.
So off it went to the furniture restorers for the fancy treatment. It cost about $100 to do it up, but now we have a treasured family heirloom in the making. It was probably treasured for many years by its original owner and turfed out by a clueless descendant. Our gain.
Paint the Town Red, What's to Lose?
Then there are lots of DIY project pieces that have appeal but aren't worth spending too much money on.
These are the ones you can set yourself loose on with a can of paint to satisfy your desire for creative experimentation.
If you are about the sell the house, and are not an accomplished artist, it makes more sense to keep it simple with plain coats of paint or varnish rather than going down the decorative road.
If you just want to have some DIY project fun, then let your imagination run riot. Test paint pots can be a good way to get a collection of colours and often paint stores will have some on a sale table.
Mix and match table and chairs DIY project
One of the most memorable dining set ups we have seen featured a collection of mismatched old wooden chairs all painted white. This was before mix-it-up upcycling was a thing. Being painted all the same colour helped unify the look.
The whole scene was artfully stage-managed for an adult's party - with virtually everything in the house beautifully upcycled treasure - and the impact was such that it is still clear as a bell with me after 15 years.
And the good news is, the mix and match dining table set is still a thing.
There are still a few single wooden chairs floating around to be snapped up and given a spruce up with some paint, and the above video shows you how to fix the seat on those ones with the removable padded piece.
It is surprisingly easy to do. Once again, the glue gun is your secret weapon.

What Can You Give a DIY Tart Up?
Have a look around your house for a project. You may even find a piece of furniture you'd forgotten was even there, so in need of some TLC or a new lease on life that it's blended into the background.
If you are bored with your stuff and need to inject some life into it, there is no better fun than taking to it with a can of paint.
Often it's recommended that the original surface is stripped or sanded, but I've never regretted just ripping into the job and painting over old paint.
To be on the safe side, you can give a previous coat a light sanding to ensure the paint grips - and make sure the surface is clean. Painting over dirt can come back to bite you. If you want specific advice or tips about anything to do with painting, there is some good DIY project advice and videos here.
---
Check out the DIY video above for some tips on how to take your painting projects to the next level.
---
Antiquing and shabby chic-ing
This video demonstrates how to get the crackled, antique look.
We have successfully given a cheap reproduction mahogany-look coffee table a vintage makeover by using two shades of pastel green (lichen/sage/pale jade succulent tones - see this Pinterest selection for ideas), and white, allowing brush marks to show in places and using a cloth to judiciously rub off a bit of paint here and there.
It was topped by a few coats of varnish to give it a strong surface and browned antique look.
For some up-to-date Shabby Chic ideas, see this page.
---
This way for DIY upcycled furniture inspiration
For lots of DIY and furniture painting ideas, you can't go past Pinterest. See this page for some ideas.
While white is a classic standby that will fit most rooms, don't be afraid to branch out a little.
For some pictures of furniture painted black...
For colour ideas...
Nothing more fun than coming up with a set of dining room chairs that pack some wow punch...
And for dining room chairs with some mix and match flair, see this Pinterest collection.
---
You might also like:
Article updated December 17, 2020 | About